Reality Breached presents The Fight for You Likes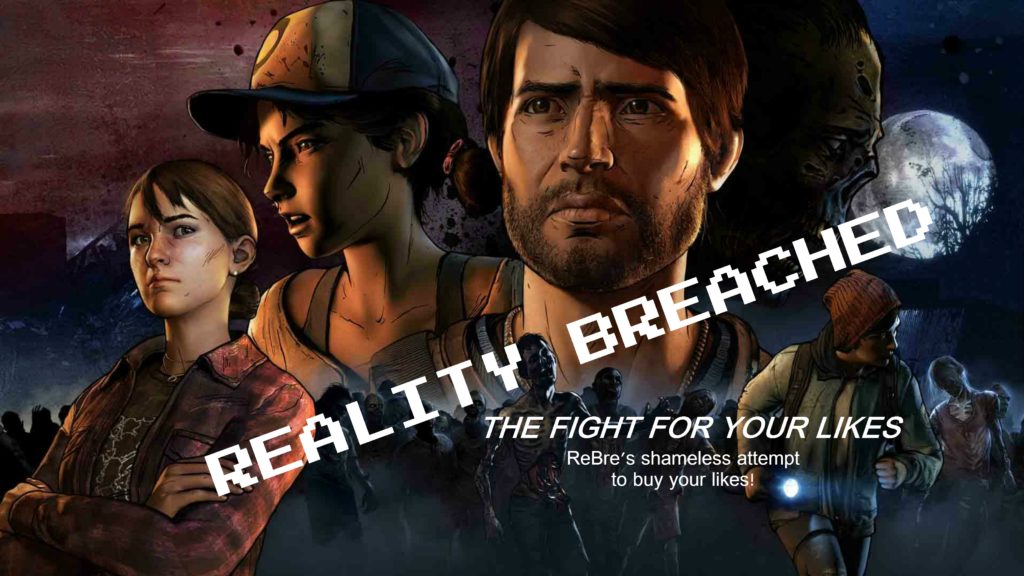 Hey everybody! I hope you enjoyed your Memorial Day Weekend! Today, Reality Breached has an exciting announcement! We have a contest of sorts coming up. As you all know, a strong social media presence is key to sustaining an audience. Being the shameless attention whores we are, we've decided one of the ways we are going to grow our audience is through periodic giveaways…of free Steam Codes!
The most exciting thing is that one lucky fan will get the Brand New Walking Dead Game A New Frontier. The entire five chapter game for free…all you have to do is collectively get Reality Breached to 150 likes on Facebook, that's it! Right now we are at 110 likes, but I know we can do better than that. After each 10 additional likes, we will release 3 random game codes to random fans.
That may sound complicated, but what it comes down to is share, like, share…repeat. More details to come! Let's do it!