Your Southern Tour Guide – March 2017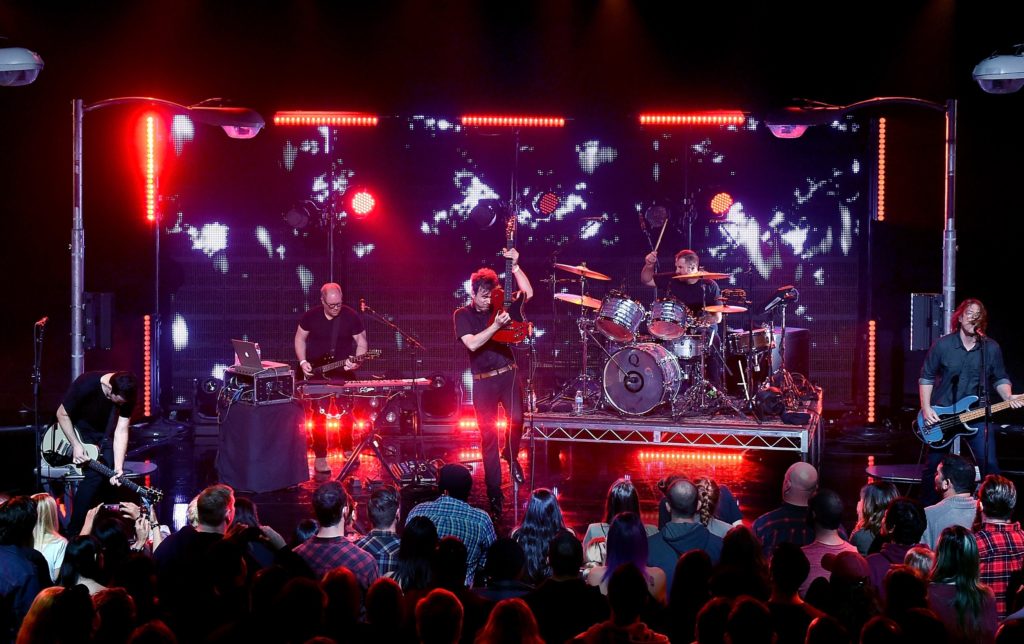 I go to alot of concerts. I've always wished there was a decent way to see an entire region's concert listings. As it stands, I've got to check the multiple city lists and possibly multiple sites. It can be tedious. Then it hit me, now that Rebre covers music this can be a feature. Despite the internet's global reach, Rebre is still a very regional act, and for us to ignore that, would do a disservice to our audience.
With that said, here's a rundown of what Reality Breached sees as the most relevant concerts in the Southeast.
Jackson, MS
Tue 03/07/17 – "Rent" @ Thalia Mara Hall
Wed 03/08/17 – "Southern Soul Assembly" @ Duling Hall
Thu 03/09/17 – City and Colour @ Hal & Mal's
Fri 03/10/17 – "Experience Hendrix" @ Thalia Mara Hall
Sat 03/11/17 – Cory Branan @ Martin's
Fri 03/17/17 – Brantley Gilbert @ Mississippi Coliseum
Wed 03/22/17 – Chicago @ Thalia Mara Hall ***Rebre Recommended Show***
Fri 03/24/17 – Lee Brice @ Mississippi Coliseum
Fri 03/31/17 – The Marcus King Band @ Duling Hall
For a detailed list of smaller acts playing around Jackson, visit Ardenland.
Biloxi, MS
Sat 03/04/17 – Aaron Lewis @ Hard Rock Live
Sat 03/04/17 – Tracy Lawrence Studio A @ IP Casino Resort & Spa
Thu 03/09/17 – Newsboys Mississippi Coast Coliseum
Fri 03/10/17 – Willie Nelson IP Casino, Resort & Spa
Sat 03/11/17 – Kansas Hard Rock Live
Fri 03/17/17 – Pat Benatar & Neil Giraldo Hard Rock Live
Fri 03/17/17 – REO Speedwagon IP Casino, Resort & Spa ***Rebre Recommended Show***
New Orleans, LA
Thu 03/02/17 – Twenty One Pilots @ Smoothie King Center ***Rebre Recommended Show***
Fri 03/03/17 – The Lumineers and Kaleo @ Lakefront Arena
Sat 03/04/17 – Norah Jones @ Saenger Theatre
Sat 03/04/17 – Riff Raff @ Republic NOLA
Tue 03/07/17 – Dorothy @ House Of Blues
Wed 03/08/17 – Jimmy Eat World @ Joy Theater ***Rebre Recommended Show***
Wed 03/08/17 – Son Volt @ Parish At House Of Blues
Fri 03/10/17 – "Buku Music + Art Project" @ Mardi Gras World
Sat 03/11/17 – "Buku Music + Art Project" w/Deadmau5, and Run The Jewels @ Mardi Gras World
Sat 03/11/17 – Dance Gavin Dance @ House of Blues
Tue 03/14/17 – Ryan Adams @ Orpheum Theater
Wed 03/15/17 – "Experience Hendrix" @ Saenger Theatre
Wed 03/15/17 – Stevie Nicks and The Pretenders @ Smoothie King Center
Fri 03/17/17 – At the Drive In @ Civic Theatre ***Rebre Recommended Show***
Sat 03/18/17 – "Winter Jam" w/Thousand Foot Krutch, Colton Dixon, and Tenth Avenue North @ Smoothie King Center
Sun 03/19/17 – Ann Wilson @ House Of Blues
Sun 03/19/17 – JoJo @ Republic NOLA
Tue 03/21/17 – Chicago @ Saenger Theatre
Wed 03/22/17 – Anvil @ Southport Hall
Thu 03/23/17 – Mayday Parade @ House Of Blues
Fri 03/24/17 – "Big Easy Blues Fest" @ Lakefront Arena
Fri 03/24/17 – Flogging Molly @ Joy Theater
Fri 03/24/17 – Matisyahu @ House Of Blues
Sat 03/25/17 – Chris Rock @ Saenger Theatre
Sat 03/26/17 – Chris Rock @ Saenger Theatre
Sat 03/27/17 – Chris Rock @ Saenger Theatre
Wed 03/29/17 – Brian Wilson @ Saenger Theatre
Thu 03/30/17 – The Avett Brothers @ Saenger Theatre
Thu 03/30/17 – Reverend Horton Heat @ Tipitina's Uptown
Birmingham, AL
Wed 03/01/17 – Ben Folds @ The Lyric Theatre
Wed 03/01/17 – Jimmy Eat World @ Iron City ***Rebre Recommended Show***
Thu 03/02/17 – Aaron Lewis @ Iron City
Fri 03/03/17 – Norah Jones @ BJCC Concert Hall
Sat 03/04/17 – "Back To The 80'S – Live" w/Doug E. Fresh, Slick Rick, & Al B. Sure! @ BJCC Concert Hall
Sat 03/04/17 – Dropkick Murphys @ Iron City
Sat 03/04/17 – Japandroids @ Saturn
Fri 03/17/17 – "Winter Jam" w/Thousand Foot Krutch, Colton Dixon, and Tenth Avenue North @ Legacy Arena at the BJCC
Tue 03/21/17 – Vanessa Carlton @ WorkPlay Theatre
Fri 03/24/17 – Chris Rock @ BJCC Concert Hall
Tue 03/28/17 – The Chris Robinson Brotherhood @ Druid City Music Hall (Tuscaloosa)
Pensacola, FL
Wed 03/01/17 – Less Than Jake @ Vinyl Music Hall
Thu 03/02/17 – Attila w/New Years Day @ Vinyl Music Hall
Mon 03/06/17 – Norah Jones @ Saenger Theatre
Wed 03/08/17 – Moon Taxi @ Club LA
Thu 03/09/17 – Moon Taxi @ Club LA
Wed 03/15/17 – Black Stone Cherry @ Club LA
Thu 03/16/17 – Corey Smith @ Club LA
Fri 03/17/17 – Luke Bryan @ The Wharf Amphitheater
Atlanta, GA
Wed 03/01/17 – Los Lonely Boys @ City Winery Atlanta
Thu 03/02/17 – George Clinton And Parliament Funkadelic @ The Buckhead Theatre
Fri 03/03/17 – Japandroids @ Variety Playhouse
Fri 03/03/17 – Suicidal Tendencies @ Heaven At The Masquerade
Sat 03/04/17 – Cowboy Mouth @ Park Tavern
Sat 03/04/17 – Shawn Mullins @ Red Clay Music Foundry
Sun 03/05/17 – The Band Perry @ Terminal West
Sun 03/05/17 – Saving Abel w/Tantric @ The Masquerade
Sun 03/05/17 – Shawn Mullins @ Red Clay Music Foundry
Tue 03/07/17 – Cold War Kids @ The Tabernacle
Wed 03/08/17 – The Lumineers w/Kaleo @ Infinite Energy Center (Duluth) ***Rebre Recommended Show***
Thu 03/09/17 – Young The Giant @ The Tabernacle ***Rebre Recommended Show***
Fri 03/10/17 – Green Day @ Infinite Energy Center (Duluth) ***Rebre Recommended Show***
Thu 03/10/17 – Young The Giant @ The Tabernacle
Sat 03/11/17 – Senses Fail @ Hell At The Masquerade
Sun 03/12/17 – Anvil @ Purgatory At The Masquerade
Wed 03/15/17 – Bad Suns @ The Loft At Center Stage ***Rebre Recommended Show***
Thu 03/16/17 – Black Stone Cherry @ 37 Main (Buford)
Thu 03/16/17 – Regina Spektor @ The Tabernacle
Sat 03/18/17 – Vanessa Carlton @ City Winery Atlanta
Tue 03/21/17 – Minus The Bear @ Variety Playhouse
Tue 03/21/17 – Simple Plan @ Heaven At The Masquerade ***Rebre Recommended Show***
Fri 03/24/17 – Bring Me The Horizon @ The Tabernacle ***Rebre Recommended Show***
Sat 03/25/17 – Bring Me The Horizon @ The Tabernacle ***Rebre Recommended Show***
Sat 03/25/17 – Dinosaur Jr. @ Variety Playhouse
Mon 03/27/17 – We The Kings @ Hell At The Masquerade
Baton Rouge, LA
Fri 03/03/17 – Ben Folds @ L'Auberge Casino & Hotel Baton Rouge Event Center ***Rebre Recommended Show***
Sat 03/04/17 – The O'Jays @ Golden Nugget Hotel & Casino
Fri 03/10/17 – Cold War Kids @ Varsity Theatre
Fri 03/10/17 – Metro Station @ The District
Fri 03/10/17 – Eddie Money @ Golden Nugget Hotel & Casino
Sat 03/11/17 – ZZ Top @ Golden Nugget Hotel & Casino
Mon 03/13/17 – Black Stone Cherry @ Varsity Theatre
Thu 03/16/17 – Bad Suns @ Spanish Moon  ***Rebre Recommended Show***
Thu 03/16/17 – Brantley Gilbert @ Raising Cane's River Center
Thu 03/16/17 – Moon Taxi @ Varsity Theatre
Fri 03/17/17 – Better Than Ezra @ Parc International  ***Rebre Recommended Show***
Fri 03/17/17 – Moon Taxi @ Varsity Theatre
Sat 03/18/17 – Vince Gill @ L'Auberge Casino & Hotel Baton Rouge
Sat 03/18/17 – Rick Springfield @ Paragon Casino Resort
Sat 03/18/17 – Ann Wilson of Heart @ Golden Nugget Hotel & Casino
Fri 03/31/17 – Keith Sweat @ River Center Arena
Fri 03/31/17 – Reverend Horton Heat @ Spanish Moon
Memphis, TN
Fri 03/03/17 – Dropkick Murphys @ Bluesville At Horseshoe Tunica (Robinsonville)
Sat 03/04/17 – Ben Folds Minglewood Hall @ Minglewood Plaza
Sat 03/04/17 – Twenty One Pilots @ FedExForum ***Rebre Recommended Show***
Tue 03/07/17 – Pierce The Veil Minglewood Hall @ Minglewood Plaza
Tue 03/07/17 – Suicidal Tendencies @ New Daisy Theatre
Wed 03/08/17 – Stevie Nicks and The Pretenders @ FedExForum
Wed 03/08/17 – ZZ Top @ Orpheum Theatre
Thu 03/16/17 – Bon Jovi @ FedExForum
Fri 03/17/17 – Reverend Horton Heat @ New Daisy Theatre
Sun 03/19/17 – Aaron Lewis @ Horseshoe Casino (Robinsonville)
Wed 03/22/17 – Earth, Wind & Fire @ Orpheum Theatre
Wed 03/22/17 – Matisyahu Minglewood Hall @ Minglewood Plaza
Fri 03/31/17 – "NuSoul Revival" @ Landers Center (Southaven)
Nashville, TN
Wed 03/01/17 – Norah Jones @ Ryman Auditorium
Fri 03/03/17 – Ronnie Milsap @ Schermerhorn Symphony Center
Mon 03/06/17 – Los Lonely Boys @ City Winery Nashville
Sun 03/12/17 – Gordon Lightfoot @ Ryman Auditorium
Mon 03/13/17 – Otep @ The Warehouse (Clarksville)
Tue 03/14/17 – Rascal Flatts @ Grand Ole Opry House
Sat 03/18/17 – Norah Jones @ Ryman Auditorium
Sat 03/18/17 – Reverend Horton Heat @ Mercy Lounge
Sun 03/19/17 – Steve Martin w/Martin Short @ Grand Ole Opry House
Thu 03/23/17 – Dinosaur Jr. @ Cannery Ballroom
Fri 03/24/17 – Steve Miller Band @ Ryman Auditorium
Fri 03/25/17 – Steve Miller Band @ Ryman Auditorium
Sun 03/26/17 – Peter Frampton @ Schermerhorn Symphony Center ***Rebre Recommended Show***
Wed 03/29/17 – The Flaming Lips @ War Memorial Auditorium
Fri 03/31/17 – "Legends Of Southern Hip Hop" w/Scarface, Mystikal, Trick Daddy, Juvenile, and Project Pat @ Nashville Municipal Auditorium
Shreveport, LA
Fri 03/03/17 – Aaron Lewis @ Riverdome At Horseshoe Bossier City (Bossier City)
Sat 03/04/17 – "Winter Jam" w/Thousand Foot Krutch, Colton Dixon, and Tenth Avenue North @ CenturyLink Center (Bossier City)
Fri 03/10/17 – Stevie Nicks and The Pretenders @ CenturyLink Center (Bossier City)
Sun 03/12/17 – Miranda Lambert @ CenturyLink Center (Bossier City)